Sonny and Cher, pen and paper, bacon and eggs – some things work better together – just like gin and tonic!
The origin of tonic
Tonic has a very interesting history:
The drink originated at the beginning of the 17th century in South America Peru. The story goes that around 1640 the Countess of Chinchon, a Peruvian viceroy's wife, took the bark of a quina tree to Spain after it saved her from malaria.
Centuries later, a pair of clever French scientists found a method for extracting the bark's most medically powerful compound, quinine, and soon established a factory to produce it.
But when attempting to colonise India, British officers needed the tonic with them so as to scare off the mosquitoes, and soon they devised a way to make their bitter, daily dose more pleasurable.
Around 1825 they combined it with water, sugar, lime and, of course, gin, inventing a potent predecessor to the classic gin and tonic. (Source: 2oceansvibe)
Which tonic with your gin
With the boom in the craft gin industry, many different types of tonic have also hit the market. And while they are all classified as "tonic water", they are all unique when it comes to how they are presented as well as their taste – some are crisp and dry while others are a bit sweeter. Make sure to taste your gin (and tonic) neat before you start mixing.
No matter which tonic you choose, one thing is for sure – it needs to be ice cold and it must have as many bubbles as possible (no flat G&Ts here), making single-serve bottles or tins a better choice.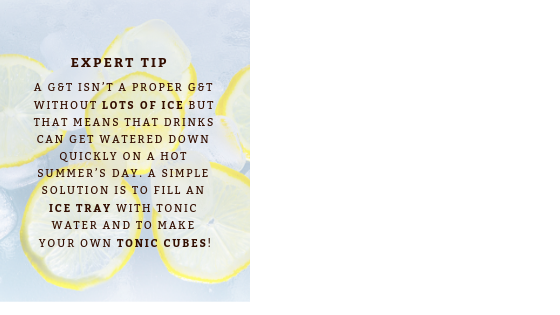 TIP: A G&T isn't a proper G&T without lots of ice but that means that drinks can get watered down quickly on a hot summer's day. A simple solution is to fill an ice tray with tonic water and to make your own tonic cubes!
How much tonic to your gin
Tonic is key – think about it – more than three-quarters of your G&T is tonic! But the question of how much tonic is a bit like asking what type of glass you should use (both are personal preference). Opinions vary regarding the perfect ratio of gin to tonic but most experts suggest a ratio of 1:3.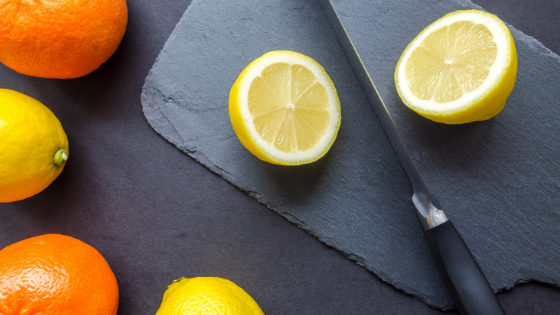 The garnish
A G&T is all about simplicity. For garnish all you need is lemon, lime or even orange. And if possible, freshly sliced – straight from the tree.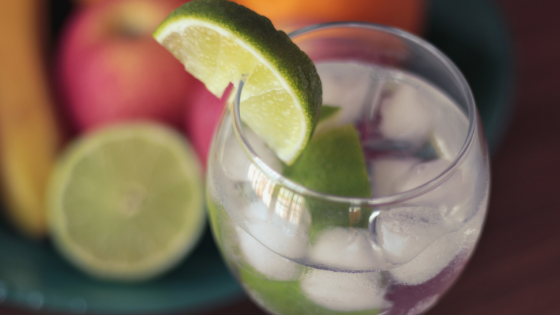 How to assemble
A good idea is to chill your glasses in the freezer before you start serving your cocktails. This helps to keep your drink cooler for longer – which is especially great in SA's long, hot summers. On the topic of glasses – you can either use a tall (highball) glass or a short one (rocks glass). With short glasses, you usually add less tonic which means that you are able to distinguish the flavours of your chosen gin a bit better.
Add ice to your glass. Larger ice cubes work best as they provide less surface area for the ice to melt.
Add your desired amount of Harmony Honeybush Gin over the ice and squeeze over the juice of one lemon/lime wedge.
Fill your glass with tonic water and add a second wedge as garnish.
And there you have it – the perfect G&T! Just 3 ingredients, super simple to prepare, and oh so refreshing!